Social Media Marketing World 2018 Delivers Great Speakers, Awesome Networking and Valuable, Relevant Content
If you are running an online business or thinking about creating one, Social Media Marketing World is a must attend conference for you. This year's event had over 170 expert speakers, and about 5000 attendees. (Watch the video overview that Amanda produced here.) If you can't attend live, all of the sessions are recorded, so that is a great way to get the content if you cannot attend live. But the networking at the event, if you attend in person, is well worth it, if you can afford it. And if you are thinking of creating your own digital business, it also might be a good idea to check out this article from John King which explains how you can start your own company specializing in SEO.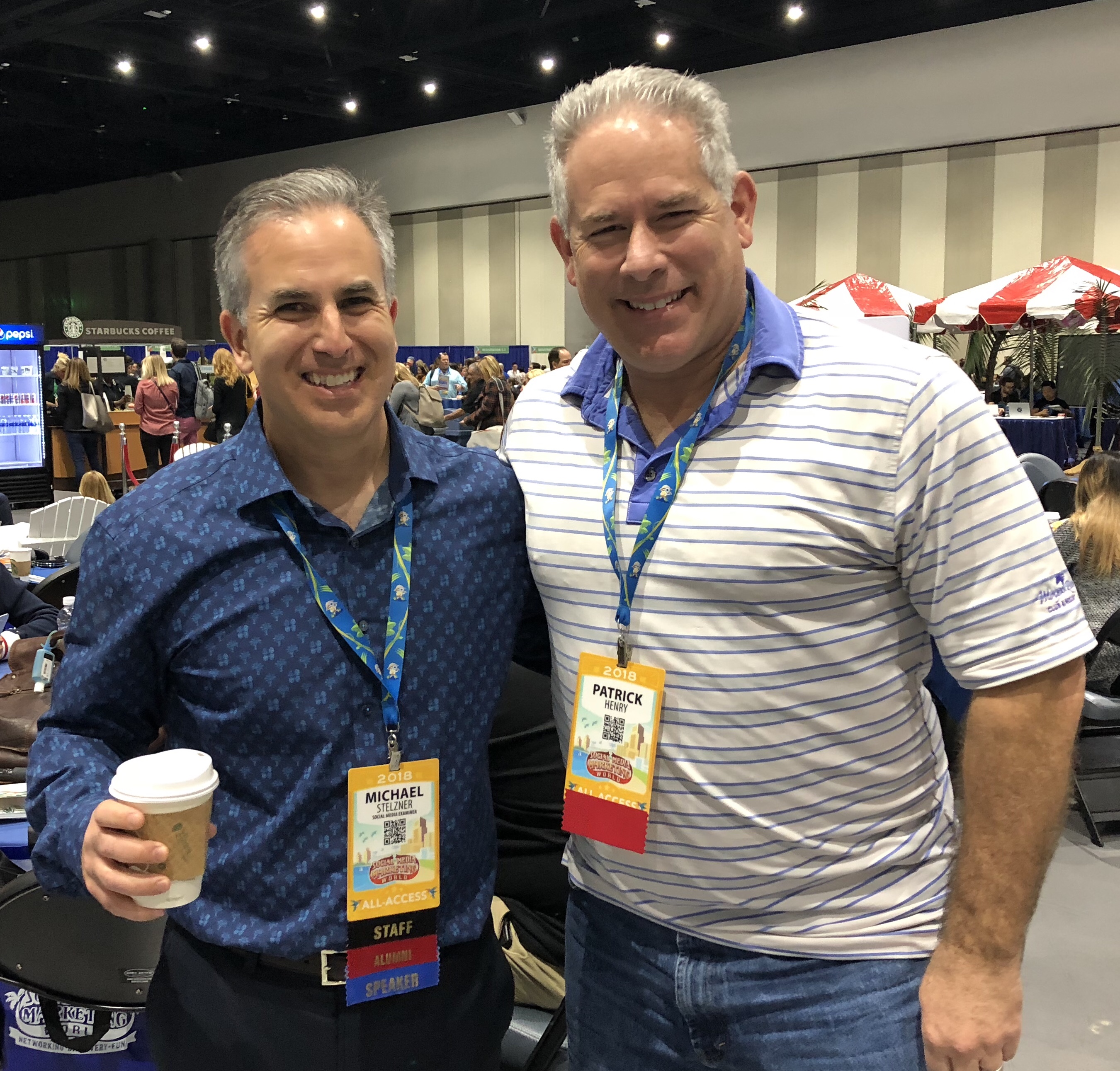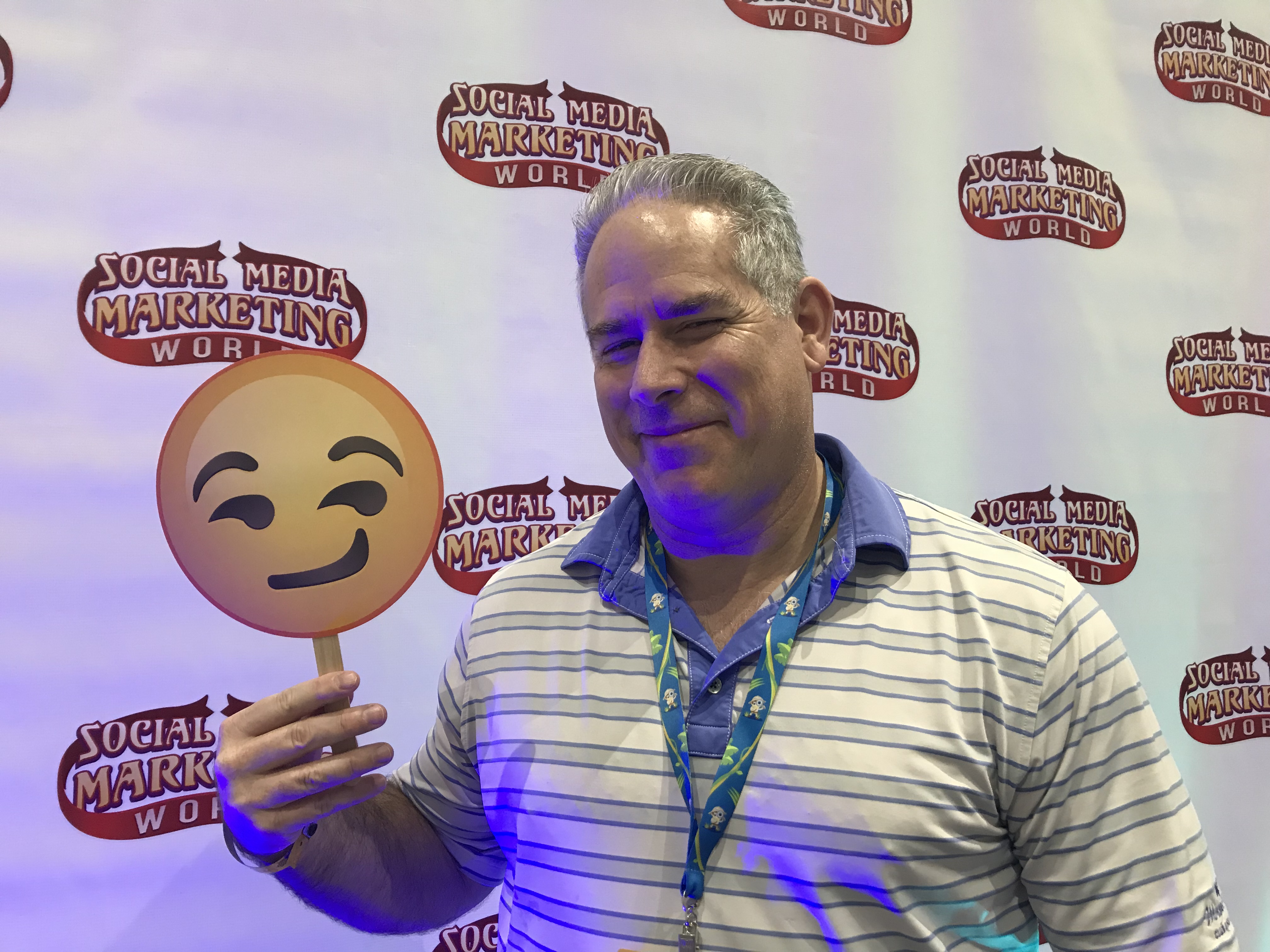 Social Media Marketing World 2018 (#SMMW18) is one of the premier events in the digital marketing world and was held this year in San Diego on February 28th thru March 2nd. The event is hosted by Social Media Examiner, which is a company that does tons of research about social media and digital marketing and social media. This is the second time that my wife, Amanda, and I attended the event. Our first time was 2016, and we've already registered for the 2019 event. Amanda's media company, Triple Peak Media, does all the video work for QuestFusion and our lifestyle blog, the San Diego Lifestyle.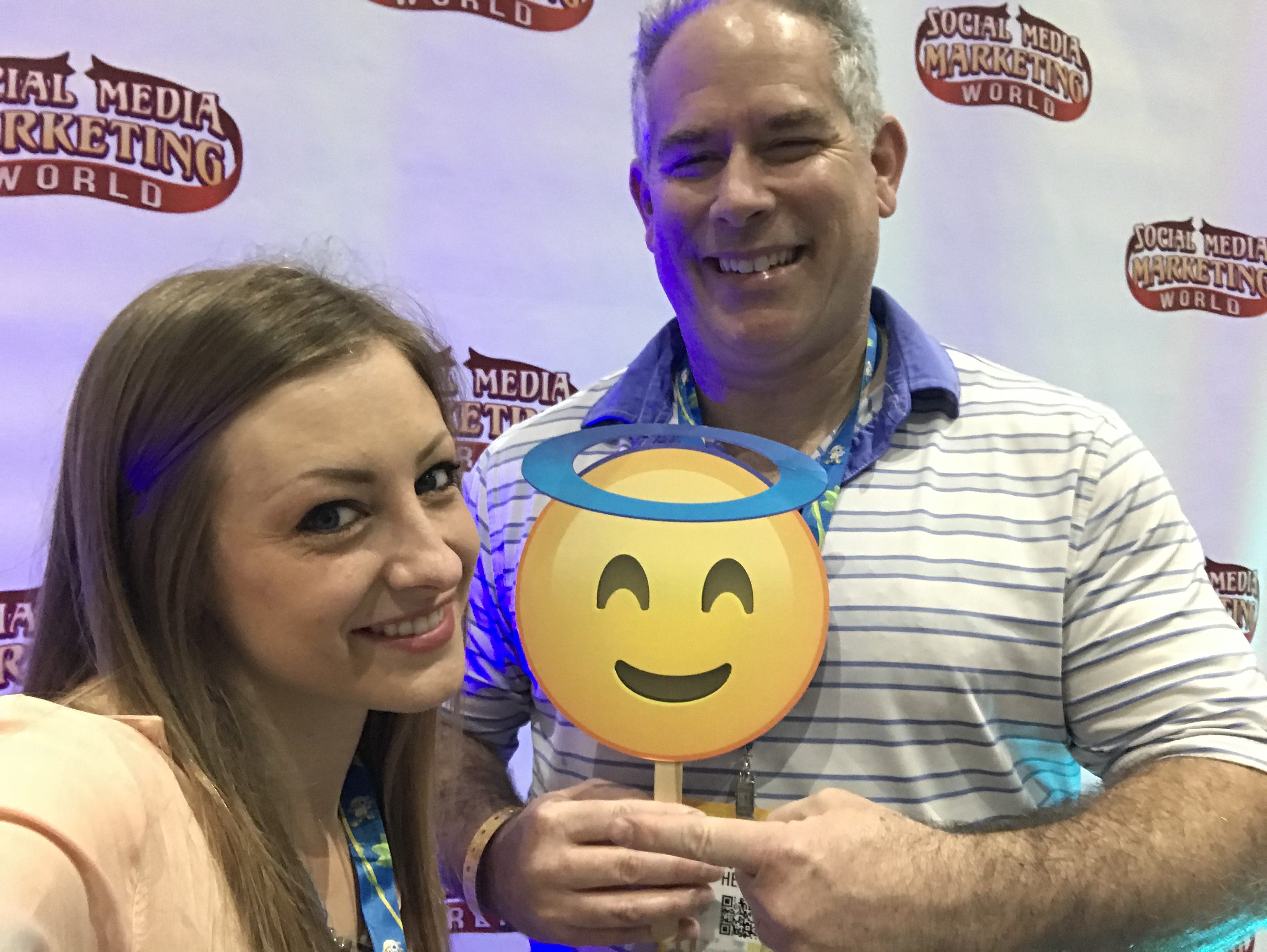 Over the three days of the event, we attended over 15 panels, workshops and keynote events. I had ten key takeaways from this year's event about managing your online brand and building your online business. I'll try to focus on big picture items in my highlights, but there are one or two specific things that are platform specific that I want to cover as well.
1. Set the right goals and measure the right things.
In the world of online marketing and social media, people get caught-up in the numbers. While it is important to measure results as it related to your primary goals, it is very easy to get caught-up in measuring the wrong things. For example, we are taught that number of followers, likes, shares and comments are the most important things in social media. In email, the key metrics seem to focus on size of your list and open rates.
However, it is way more important that you have a smaller number of engaged followers, and some people that are very zealous about you and your message than a massive following. I get that if you are just starting out with your business, making the decision to potentially buy likes on Instagram instantly at Buzzoid.com can help create a good first impression when it comes to your online presence. Additionally, creating content that your audience, whether paid for or organic is important. You can have thousands of followers, but if you only get 100 likes on every photo, then you need to work out why this may be. If you're a musician and you use a platform like SoundCloud, you might want to Learn More about ways to get more SoundCloud Plays, since this can really promote your music.
Pat Flynn calls these super fans and Seth Godin calls it your "tribe". Having a loyal tribe that buys your stuff and promotes your stuff to others is the real key on social media.
If you are running an online business, the only key metrics that matter are revenue per person on your list and their satisfaction with your product or service offering. In his session, Jason Van Orden ran an experiment where he doubled the frequency of emails that he sent. The results: he doubled his unsubscribe rate, but he tripled his sales.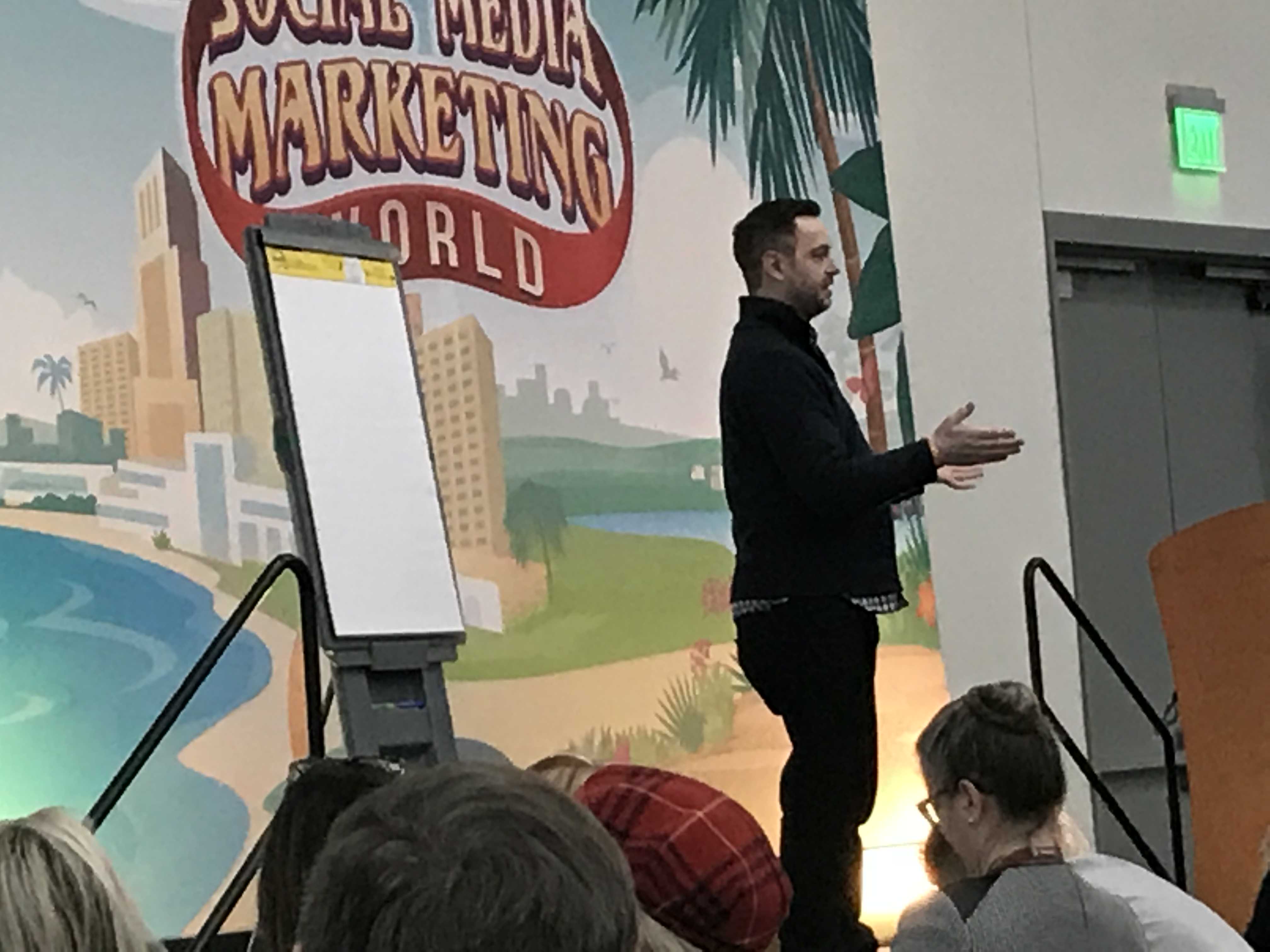 2. Traditional marketing: Understand your audience.
Post things on social media that are valuable for your audience. Ask yourself, "Would I share the stuff that I post?" Do I find my post interesting enough to comment? As Robert Collier said, "Always enter the conversation already taking place in the customer's mind." To do this, you need to understand your customer. Develop a customer avatar or profile. Reach out to your customers and target customers in surveys, and have conversations with them. Understand what is important to them by asking about their experiences and listening to their stories. Really enjoyed the message from Jason Van Orden and the workshop by John Jantsch on this topic.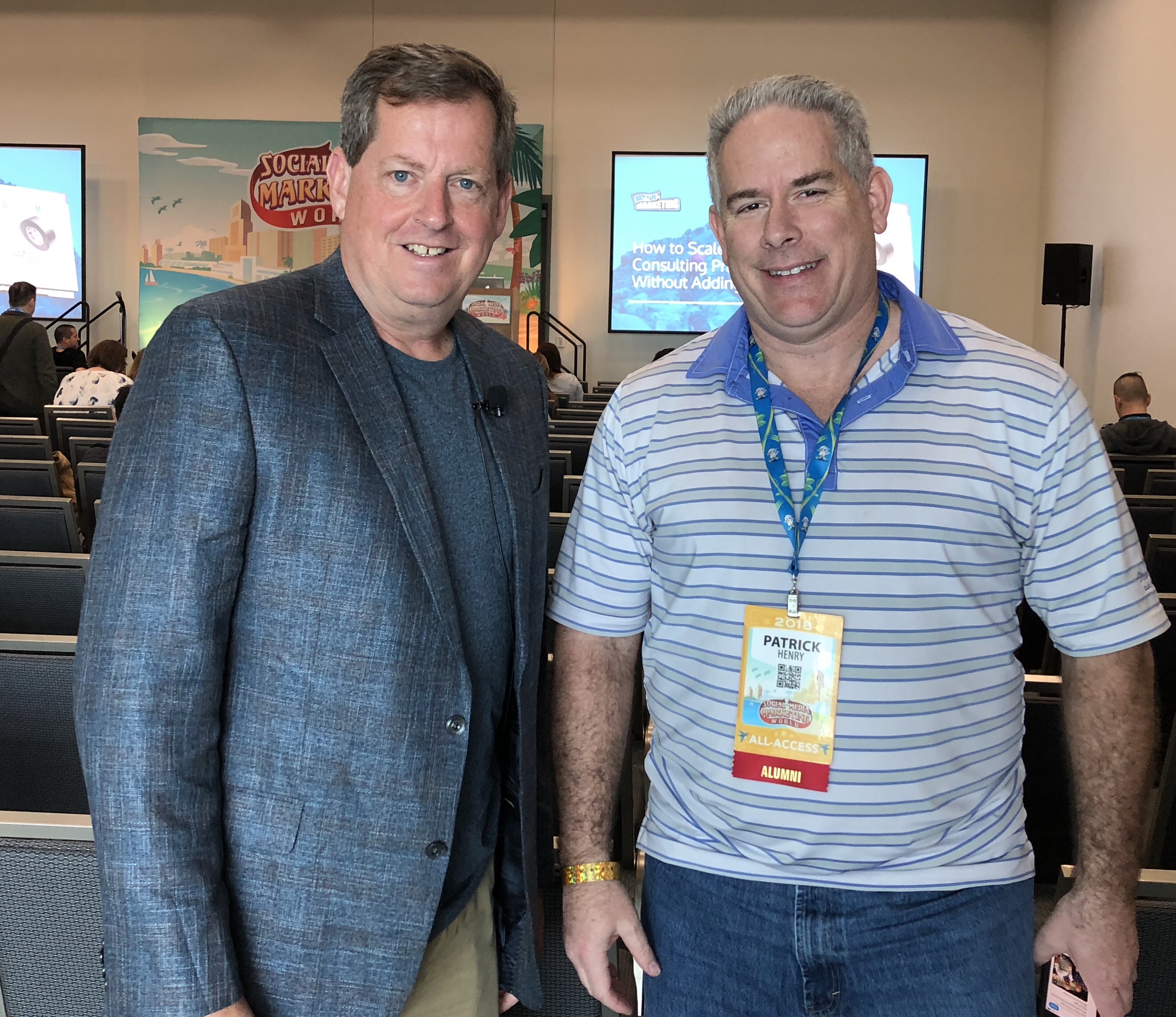 3. Traditional sales: Manage your funnel.
Understand where a prospective customer sits in the 'awareness spectrum'. Is the customer pain, problem, solution or 'you' aware? To move customers through the funnel, you need to relate to them empathetically and with an understanding of where they stand, from an awareness standpoint.
4. Storytelling is key.
Stories are the way that the human brain works. To get someone to take action, you need to connect with them mentally and emotionally. You need to develop an honest, genuine and authentic relationship, even if it is online. This requires honesty and an ability to tell stories that make sense to your target customers. Learn the storytelling techniques that have endured for ages, then find relevant stories that have a message and a lesson for your prospects. Be sure to have a moral to the story and a call to action.
5. Giving away valuable content is still a key to success and growth online.
To get prospective customers to know, like and trust you, they need to see your capabilities. You need to provide content that has great value and give it away for free. I remember when I attended SMMW16, one of the keynotes said, "I like to provide my audience free content that is more valuable than the paid content of my competitors." I like that, and I try to do that too. If you don't have anything that is more valuable that what you can provide for free, then you probably don't have the requisite expertise to be able to build a business in the product or service areas where you're focused.
6. Influencer marketing is very valuable when done right.
As Neal Schaffer said, "Influencer marketing is about building a community, not a campaign." Reach out to people that have influence in your target market. Build a relationship with them. Like and share their content. Ask them questions. Be of service to them. Then, and only then, see if there is a way that they might be able to help you with your business. The ROI on influencer marketing is one of the highest ROIs in social and online marketing, but you must do it right. One of the best tips that I got in Neal's session was to boost post and promote other people's content that is about you.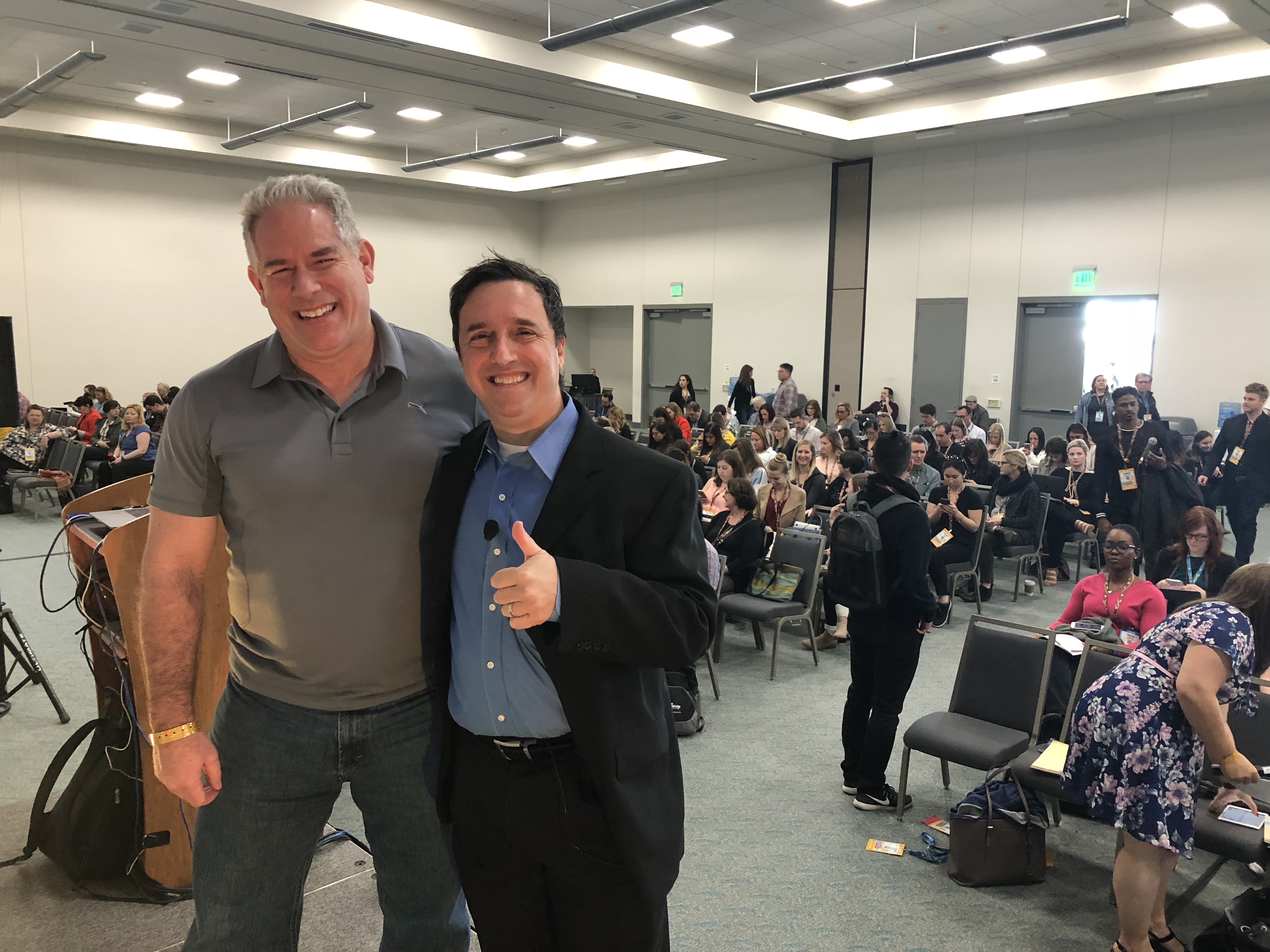 7. Video, including live video, continues to emerge as key content delivery mechanism.
Because of the short attention span online and the massive amount of content, you need to do things that stand-out. As such, you must make your content easy to consume. Video is one of the best and easiest ways for people to consume content online. HubSpot did some market research about this that was updated very recently. Check it out here.
Live video is becoming more popular because you can interact with your audience real-time. In her session, Luria Petrucci talked about two types of live video: life streams and live video shows. Life streams are about you and your life…what you do and who you are. It allows your audience to get to know you, even when they have never met you. It requires a level of vulnerability and authenticity. Instagram stories are a good way to deliver this type of content. Live shows are more rehearsed and content specific. Ideally, if you want to start a live show, you should do it the same time and day of the week every week. It is a big commitment, but the fruit of doing this can be super high, assuming you content is highly valuable for your audience.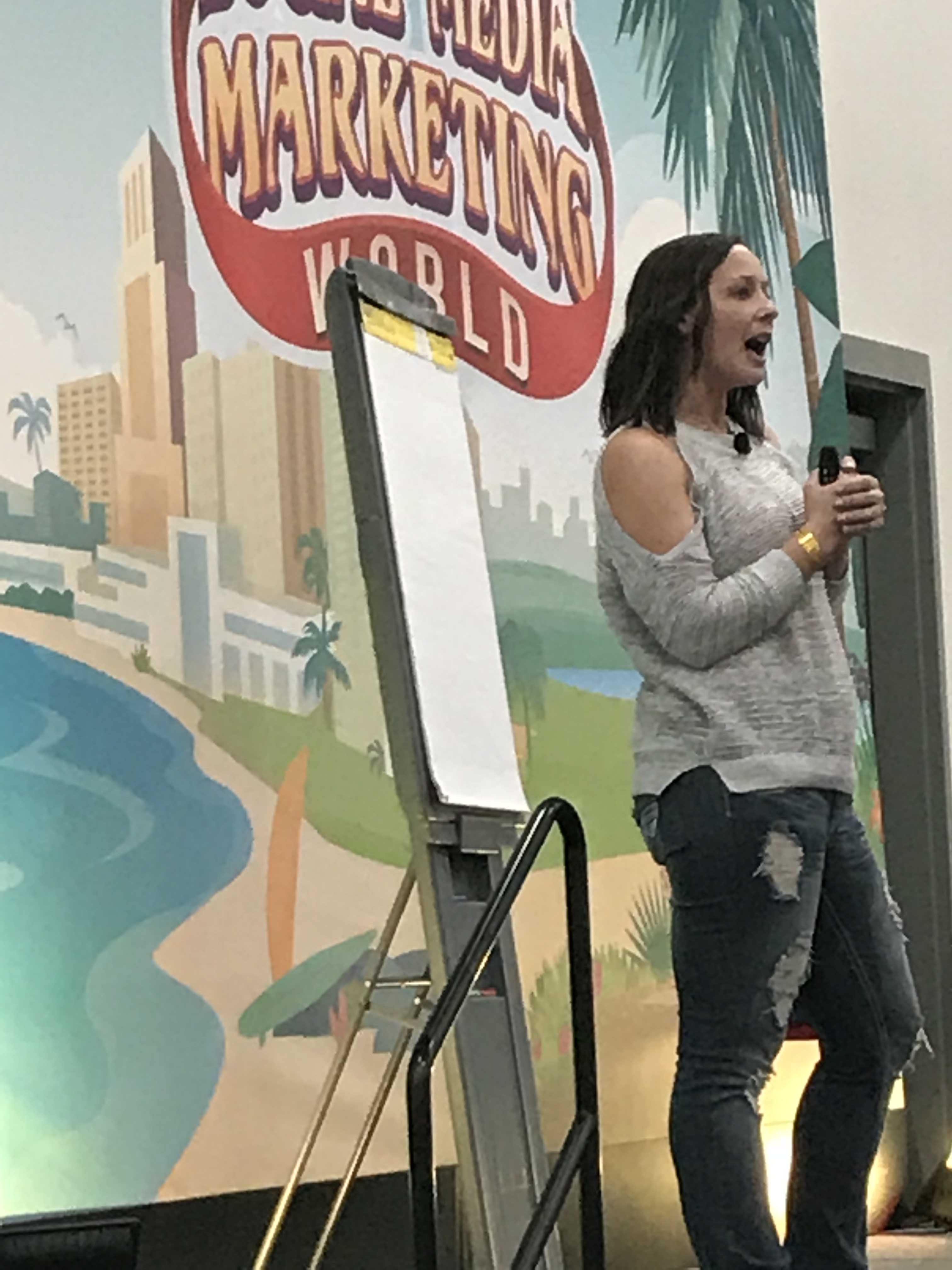 Are you afraid of being on video? Get over it. I love what Chris Brogan said in his session: "Have you even not used a dentist are car mechanic because they weren't pretty or handsome enough?' to a room full of about 150 people. Have great content and great things to say. Spend some time on your presentation content, presentation skills and video skills. Get a coach if necessary. I did. Get on video.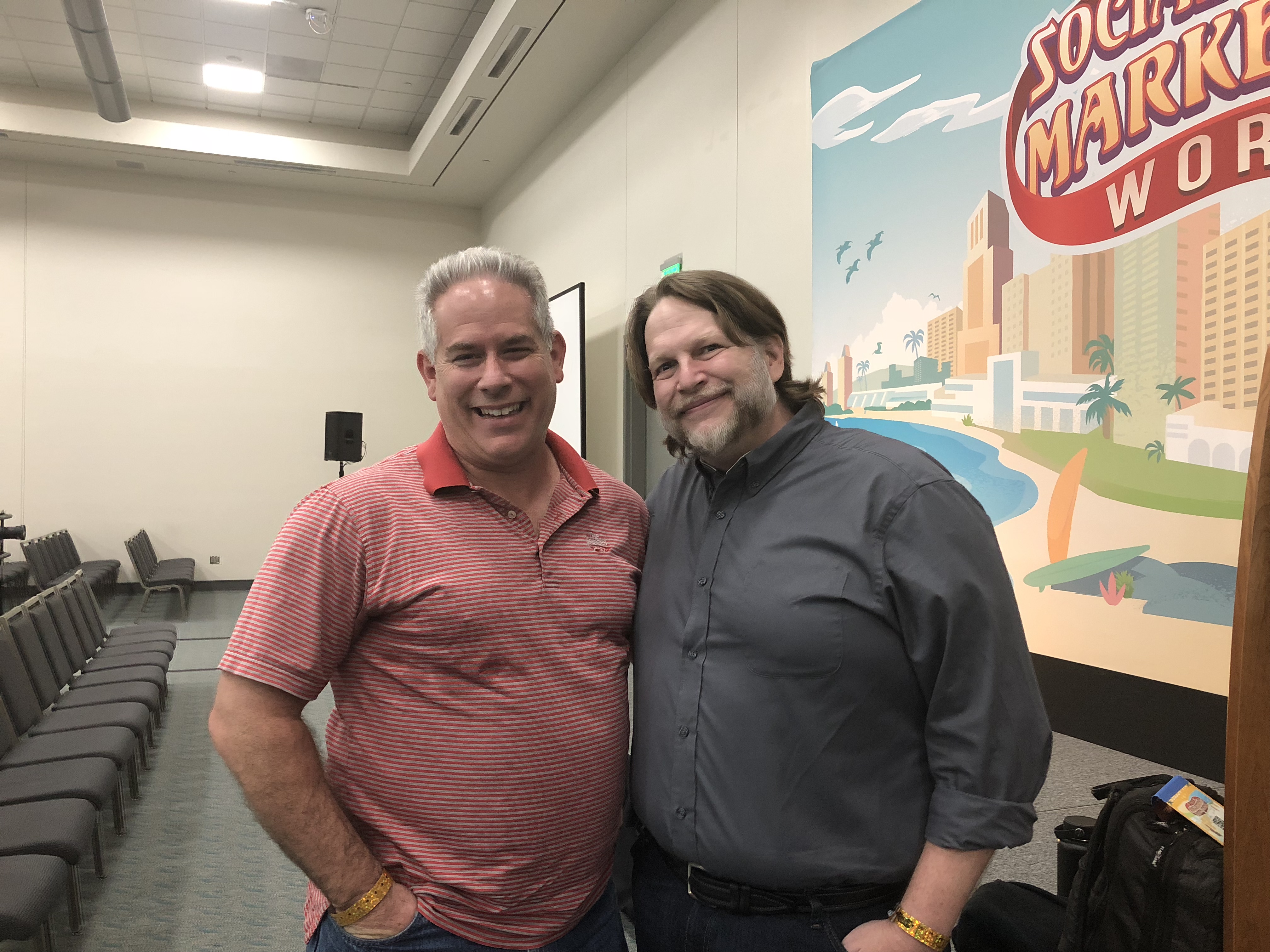 8. Blogging and podcasting aren't dead.
As far as content, I'm primarily a blogger and I also do quite a bit of recorded video. I have also historically done live webinars once a month. Meet your audience where they are and communicate with them how they like. I will likely continue to do more video and I'm considering doing a live show. Podcasting is another great way to reach your audience. I've been a guest on several podcasts, including John Lee Dumas' Entrepreneur on Fire. Nearly every podcast that I've done has expanded my audience. They key thing with any content development is to be specific, relevant and consistent.
9. Instant messenger marketing including Chat bots may become a big deal for some applications.
There is a huge surge of interest in using Facebook Messenger and other instant message or direct message tools for customer outreach. The open rates on this type of communication are massively higher than email. In fact, they are as high as email marketing used to be 10 to 15 years ago. The use of chat bots was also a major topic. Although there are a lot of compelling reasons to do marketing using IM and chat bots, I think you really need to understand your audience and how they will react to this. For big companies, intelligent chat bots can be way better than the current customer service and automated voice systems on the market. But be careful. Also, although Facebook does not currently charge for transactions that take place through Facebook Messenger and WhatsApp, don't expect this to be the case forever.
10. Be a person with a personality – build relationships.
Bring something valuable to the table. Have a unique value proposition and a unique perspective. Be genuine and be yourself. This does not mean that you shouldn't work to become a better presenter, better writer, better person on video or audio platforms. It just means keep it real and interact with others. So much of social media these days is bots talking to bots and everyone trying to build their follower numbers. Attract the right followers and interact with them. Learn from them. Provide value to them. Nurture those relationships. One of the best social media gurus at building relationships is Kim Garst. Just love her, what she represents, and what she has to say.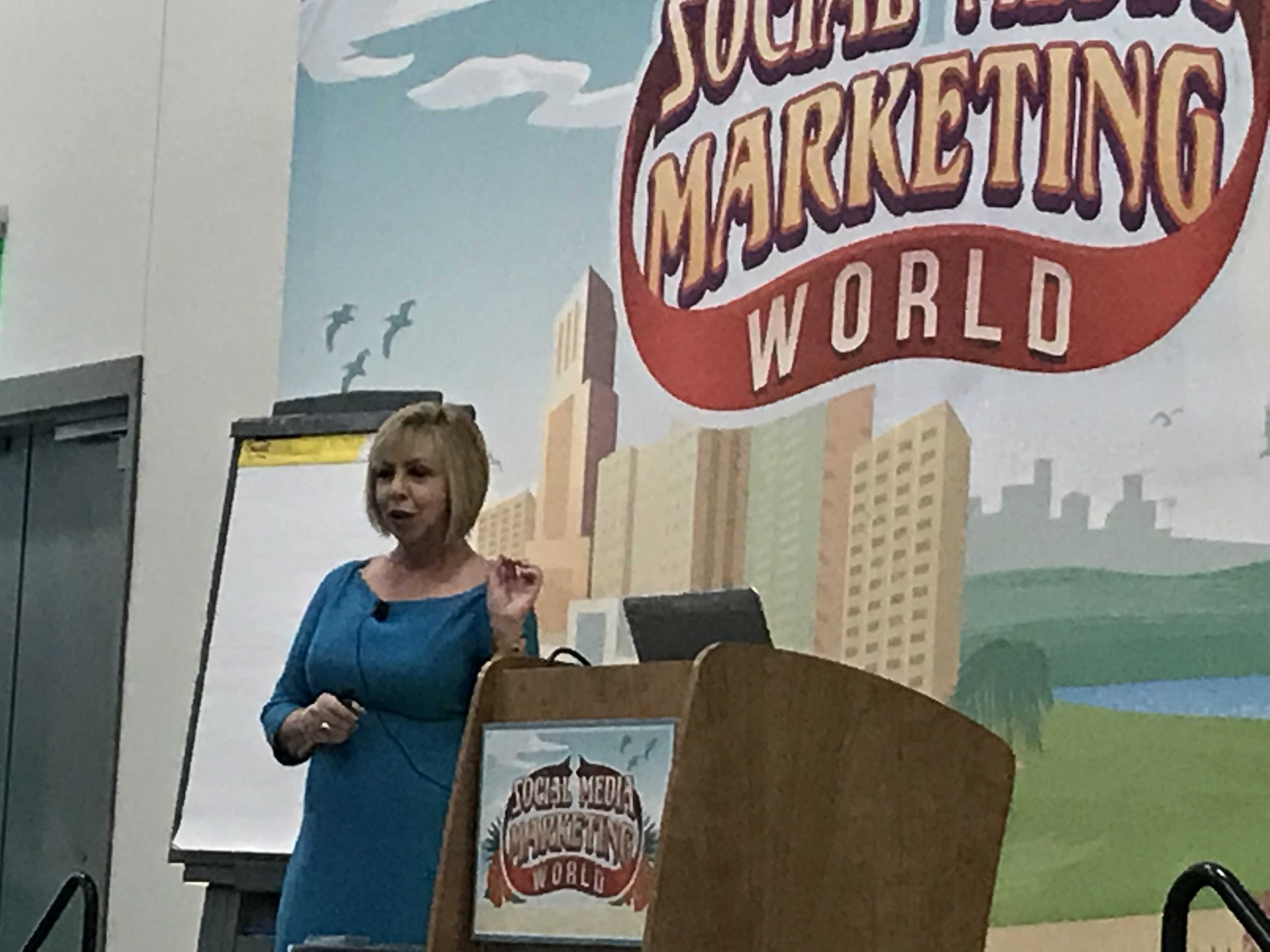 Other Takeaways
There were some other interesting topics that were covered at the conference like the rules around Facebook pages, Snapchat dying or becoming more niche, LinkedIn quietly emerging as a more social B2B platform, and the move of Twitter to 280 characters up from 140. While all of these things are interesting and important, they didn't make my top 10.
If you want some more tips on marketing online, it may be best investing in a course. People like Tai Lopez offer this opportunity, but it's important to always read reviews on such courses, like https://www.knowledgeformen.com/tai-lopez-67-steps-scam/, to ensure you're not scammed out your money. However, the tips above are definitely a good starting point for those wanting to lift their business off the ground.
Remember, the internet changes everything. If you only have an online presence and don't have an online strategy and online focus, you will become increasingly more irrelevant of the next decade or two. Maybe a lot sooner. Embrace this stuff and keep it real.
This is Patrick Henry, CEO of QuestFusion, with the Real Deal…What Matters.