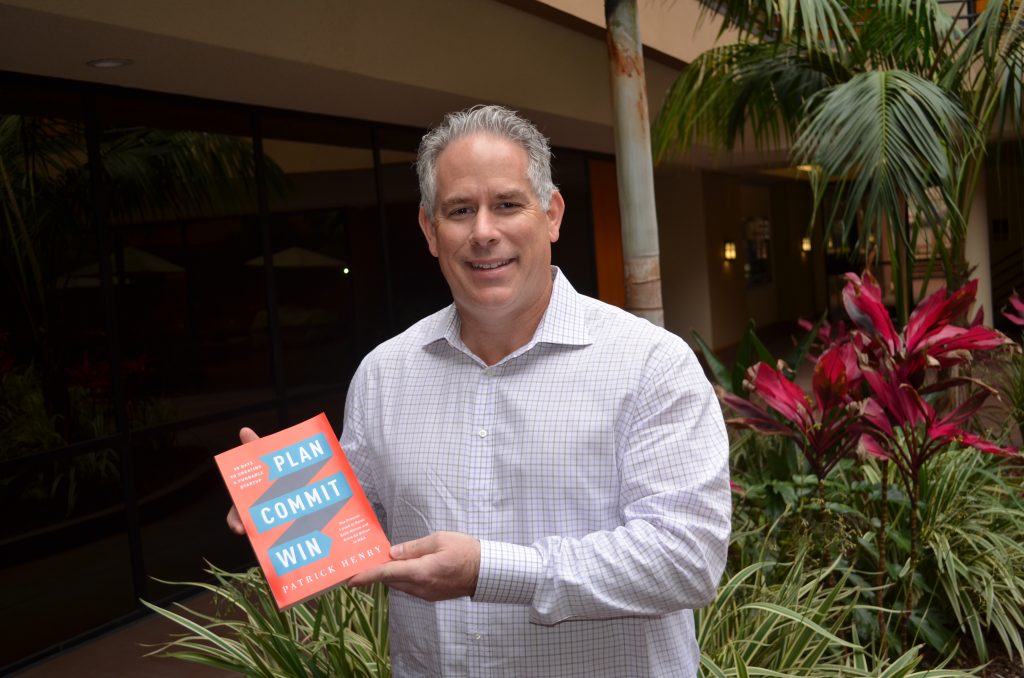 Patrick Henry is a serial entrepreneur, author, keynote speaker, executive coach, and business strategy expert. He is the founder and CEO of QuestFusion, a San Diego-based consulting company that provides strategic guidance to entrepreneurs and startups.
Speaking Experience and Topics
Entrepreneurs, small business owners, and startup CEOs have enjoyed Patrick's talks. He has spoken at investor conferences, employee meetings, entrepreneurial events, university clubs, and university classrooms.
As a speaker, Patrick pulls back the curtain on what it takes to start and run a successful business. He shares his no nonsense approach to building high performance teams, managing a boards of directors, raising money, driving companies through rapid growth, and buying & selling numerous companies. His talks are full of humor, gut wrenching moments, and practical insights.
Patrick has been a public speaker for over 25 years, and has keynoted for groups as small as 10 people and as large as 1000.  Patrick speaks regularly on the following topics:
Starting, building and growing businesses
Leadership and management, including what he defines as 'situational leadership'
The challenges and rewards of personal growth, professional growth, and giving back
Patrick recently spoke to a group of 100 business owners and entrepreneurs and received this feedback:
"Patrick recently spoke in front of our cross generational private membership community in San Diego. He delivered a powerful message of his entrepreneurial journey that exuded compassion, warmth and a disarming honesty that few are willing to show. Patrick's 'get real' persona and venerability allows his lessons to be embraced, absorbed and learned. What a tremendous pleasure to be able to have him speak for our group of leaders!" – Tim Owens, Life Lounge San Diego
Professional Experience
Patrick is the former CEO of Entropic Communications where he took the company from pre-product and pre-revenue to a successful IPO on NASDAQ, and an eventual $1 billion valuation and being named to Fortune Magazine's companies to watch in 2010. Patrick has raised over $200 million of equity capital for his companies, and executed on over $2 billion in M&A transactions. He has run three tech companies and healed a variety of senior roles and board positions in tech companies and non-profits.
News Coverage, Authorship and Awards
Patrick is a regular contributor to Inc Magazine, Entrepreneur, Huffington Post, and FastCompany on the topics of running and building businesses. He has been featured on CNBC and Bloomberg Television, and is the author of PLAN COMMIT WIN: 90 Days to Creating a Fundable Startup. He writes and creates videos for his entrepreneurship focused blog, The Real Deal…What Matters.
Patrick has won numerous awards and recognitions in entrepreneurship including:
2008 Ernst and Young Entrepreneur of the Year Award
San Diego Daily Transcript 2008 Top Influentials
2011 San Diego Business Journal Most Admired CEO
Patrick's book, PLAN COMMIT WIN, was a Finalist in the American Book Fest 2017 Best Book Awards in the category of business & entrepreneurship
Personal Information
Patrick was born in St. Louis, Missouri in a working class family. He graduated with an engineering degree with high honors from Georgia Tech in 1986, and a MBA from the University of Southern California in 1992. Patrick is a husband and father of five. Patrick and his wife Amanda and their youngest kids currently reside in San Diego, California.
If you would like to book Patrick Henry as a keynote speaker, expert panelist, or panel moderator, please contact us.