This list of startup resources and tools was compiled in an effort to be helpful to startup founders and executives. The list is far from comprehensive, but it gives some good resources that I have either used myself, or came highly recommended by others.
Idea Vetting
Before you can vet an idea, you have to have one. In this list, I don't go into detail about generating ideas here, but I have found that sometimes my best ideas come to me early in the morning, or when I'm driving, or when I wake up in the middle of the night. As such, I work with a yellow legal pad in the morning on ideas, a recommendation that Earl Nightingale gives in Lead the Field. I also keep a pen and Post-It pad at my bedside, and note paper in my car. I don't recommend taking notes on a notepad or on your phone when driving, but if you have a hands-free voice recorder, that can be helpful. There are many services out there for businesses, you might be interested in somewhere like Cognillo that might be able to help with your businesses. And when you've done some consulting with some firms don't forget to do some market research with the right data insights to make intelligent decisions. If you want another opinion on your businesses data click here.
Some good articles about places to find business ideas can be found in Practical Business Ideas, and in Five Sources of Start-Up Ideas in the Harvard Business Review.
Once you have an idea, some good places to vet that idea are as follows: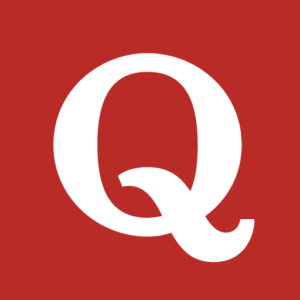 Quota is a website where questions and answers are provided by the site's group of users.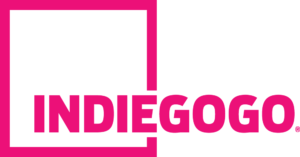 Indiegogo is a global crowdfunding website that enables people to initiate the request for money in order to help them raise enough capital for their idea, charity, business venture or whatever else it may be.

Kickstarter is funding platform that mainly focuses on raising money for the purpose of expressing creativity such as music, art, theater, film, design, and photography.

Unbounce is a platform whereby Marketers can build, design, edit and fully customize their landing pages and test their campaign before going live.

KISSmetrics tracks, analyzes and provides relevant marketing performance data to the customer so they can maximize their ROI.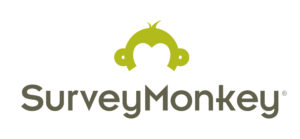 SurveyMonkey is an online survey development platform that provides free, customized online questionnaires with results produced in real time.

SurveyGizmo is an professional online survey software company with unique advanced tools that allows the consumer to collect any kind of data to conduct a survey in any language around the world.

LinkedIn Groups is a social media platform whereby professionals in the same field can connect and people with similar interests can make contacts, view jobs, and reach out to those with more expertise.
Collaboration Tools
As you flesh-out your business ideas, and work to build your company, it is great to have tools that allow you to easily collaborate with your team, your coach, mentors, and advisors. Here are some tools that are very good:

BaseCamp is a well-known, web-based, project management platform offering to-do lists, file-sharing, time-tracking and everything else that is needed when it comes to project management.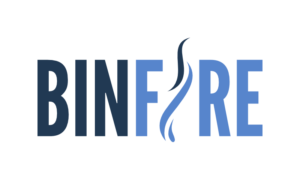 BinFire is an online project management company, focused primarily on providing Software as a service (SaaS).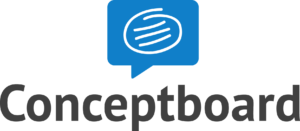 Concept board is an online platform whereby marketers come together to collaborate on their projects; sharing design ideas, concepts, visions and providing feedback to one another.

Dropbox is a file hosting service platform that allows users to "drop" or sync files (such as photos, videos or even documents) into a folder which saves the files and allows the files to be shared with others.

GoVisually is a platform specifically designed for the collaboration of creative minds, providing the tools to foster and nurture the growth of those that work in any creative field.

InVision is an online tool for uploading static design files and transforming them into interactive, moving prototypes.

MindMeister is an online mind mapping tool that allows collaboration on a number of creative tasks including brainstorming, planning, note taking, and meeting management.

Scribbler is an online real-time tutoring platform that allows picture uploading to a whiteboard for real-time user commenting.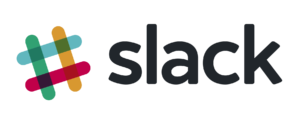 Slack is a communication platform, bringing all of your communication methods and apps together in one place.

Trello is a web-based, project management tool that organizes every little detail in "cards" that users can drag and drop between "lists" and "boards" to monitor progress.

Yammer is a private social networking platform that allows employees within a company connect and collaborate across departments or locations.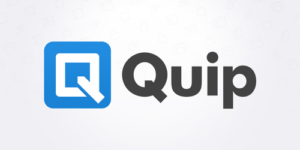 Quip is a productivity software that allows multiple users to edit and work on live documents. It is easily accessible on mobile phones and most apps.
Company Naming
Naming your company is one of the best opportunities to generate brand recognition. You want something that people will remember, can relate to, and has relevance, if possible. It should be simple and easy to pronounce. I found there articles filled with some valuable tips about naming your company:
How to Name Your Company (Infographic)
Some other key considerations include making sure the name is available and registering the name. You also want to make sure your website domain name and social media are available and you secure those.
The US Small Business Administration gives some good advice about choosing and registering your business name. You should also check with state authorities, in California it is the California Secretary of State. You should also check for U.S. Trademarks. In the event that you will be doing a lot of international business, you should make sure that the name doesn't translate into something inappropriate in countries where you plan to do business.
Logo Design
In addition to a good name, you want to make sure you have a company logo that people will remember. I found these two articles had some good ideas and insights:
Essential Rules to Follow When Designing a Logo
I was fortunate to have a terrific website designer that gave me a fabulous recommendation for a logo designer for QuestFusion, and for The San Diego Lifestyle, two companies that I own. My partner and I also did a lot of our own creative brainstorming about the logos prior to handing the design to the graphic designer.
You can find really good freelance graphic designers in the list of Freelance Talent Sites that I provide below. It is always best to see prior work before selecting a graphic designer, and have a fixed cost contract for three or four versions. Make sure you can repurpose the logo into various forms, not only technically, but that you have that permission in the contract with the designer.
Freelance Talent Sites
The use of freelance resources can be a really important part of your strategy as a startup. You only want to hire full-time employees in critical areas that are essential to your core competencies, or where a "make versus buy" analysis shows that hiring someone full-time is more cost effective. All non-critical functions should be outsourced. I my companies, this includes digital marketing, website design, logo design, transcription video capture & editing, administrative support, and IT. Some sites to find talent and freelance support include:

Craigslist is a classified advertisement website providing users with easy access to listings of items for sale, jobs, cars, pets, discussion forums and much more.

Freelancer is a popular freelancing and outsourcing website platform that connects freelancers who specialize in software development, writing or even sales with employers who are looking for such talented individuals, globally.

Fiverr is the online marketplace that offers most marketing services for only $5. Some of these services include: logo designs, email campaign design or editing of some video.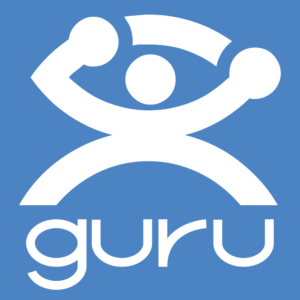 Guru is an online platform linking quality freelancers with quality employers.

SimplyHired is an online job search engine and recruitment advertisement site that provides a user-friendly interface for people to post and search for jobs across the U.S.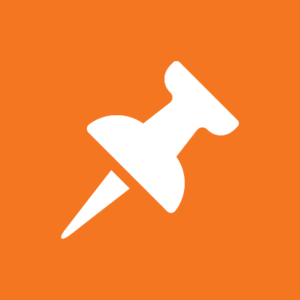 Thumbtack is an online platform connecting people with skilled local and affordable professionals who can help them with the project they need completing.

Toptal is a global online platform that connects the best freelancers in software engineer and design to the top companies and start-ups in need of their talent.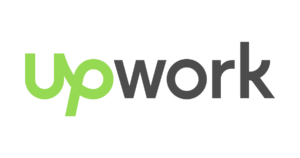 Upwork is an international online workplace connecting the top industry professionals and stimulating collaborating among the best businesses.

FirstSite Guide is an educational website that offers helpful free online and PDF guides, WordPress Video Tutorials, and other handy tools for web beginners who are determined to start an online presence on their own.
Business Law Firms
When you officially start your company, before you engage with suppliers or customers, it is important to establish a corporate structure. Hiring a competent attorney is an important part of this process. It never makes sense to have a sole proprietorship and deny yourself the benefits of limited liability, assuming you have a real company. This typically leads to the decision to for an S Corp or a LLC (Limited Liability Corporation). You will also need to apply for an Employer Identification Number (EIN).
In looking for your primary corporate attorney, a personal and professional referral is always best. I have always preferred to hire a full-service law firm versus small shop for the business. You want a firm that can handle corporate law, corporate structure, intellectual property law, employment law, and contracts. Some of the best firms are: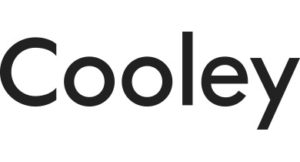 Cooley is a globally recognized law firm that represents many large corporate clients across the U.S, Europe and China, including: eBay, Facebook, Linkedin, Google, Yelp, Sony and Tesla Motors.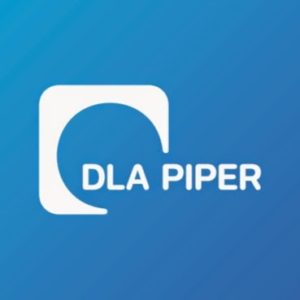 DLA Piper is a global law firm, with locations in over 30 countries. Their practices focuses heavily on corporate and finance; employment; government affairs; intellectual property and technology; real estate; and tax.

Duane Morris is an international law firm that specializes in Intellectual Property law, Information Technologies, Energy, Water and other "Green" efforts.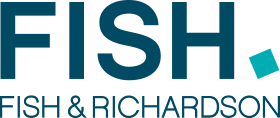 Fish & Richardson is a renowned law firm, specialized in the areas of Intellectual Property and Commercial litigation.

Gunderson Dettmer is a business law firm with Entrepreneurs, emerging growth companies and venture capitalists are its core.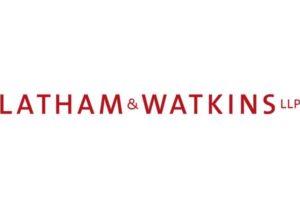 Latham & Watkins law office handles all types of complex business matters, whether it be a business transaction or a litigation case.

Mintz Levin is a general practice law firm with offices in both the U.S and U.K. They help all companies in all stages of growth.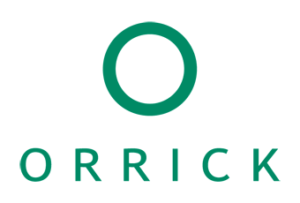 Orrick law firm provides a global prospective and is centered around clientele who need legal help in the Technology, Energy & Infrastructure and Finance sectors.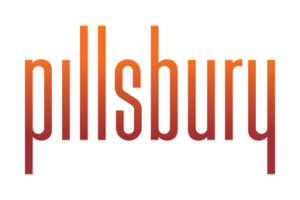 Pillsbury law office provides legal advice and services to clients on global business, regulatory and litigation matters.

Procopio law firm has a large global reach across Asia and Latin America. Procopio supports mid-sized companies' and promotes improvement of the "bottom line".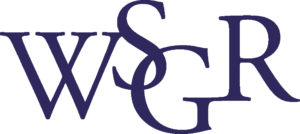 Wilson Sonsini law firm specializes in business law, securities law and Intellectual Properties law. Their clientele includes: Amazon, HP, Expedia, Netflix and Twitter.
When you make the decision to bring-in outside investment, it will be important to retain your own employment attorney at that time that is separate from your business law firm.
Bookkeeping, Accounting & Budgeting Tools
I think it is best to find a good accountant to file your taxes and also help to set-up your bookkeeping system. It may be more cost effective after the initial set-up to hire your own bookkeeper or a freelance bookkeeper. It will also be important to set and track your budget. Basic tools for bookkeeping, financial management and planning can range from rudimentary tools like spreadsheets, like Microsoft Excel and Google Sheets.
However, I highly recommend that you invest in a more sophisticate tool, especially if you are building a company where you plan to eventually raise outside money. Some of the best tools are:

QuickBooks is the top rated business accounting software, run by Intuit.

Microsoft Dynamics GP is a business accounting software for small to mid-sized companies.

PlanGuru is an online software tool that provides budgeting and forecasting for small businesses.

inDinero is a digital platform that provides accounting and tax services to small businesses and financial tools to generate business growth.
If you have a plan to eventually raise outside money, and have an eventual exit for your company, you will also need to audit your books. There are many small firms, but the "Big Four" and the next six can be found in this list.
Managing Customer Relationships: CRM
To stay organized with customers, clients and your sales funnel, I highly recommend that you implement a Customer Relationship Management (CRM) system. Some of the best startup resources for that are:

Avidian is a CRM (Customer Relationship Management) program that works in Outlook.

Contactually is an online CRM platform that propels connections and puts contacts into "buckets" for better organization.

Infusionsoft is an online E-mail marketing platform, combining CRM, sales, e-commerce and lead capture to effectively capture business in one place.

MailChimp is an online E-mail marketing platform that focuses on targeted e-mail campaigns to get more business, and automated follow up e-mails to nurture those leads.

Similar to MailChimp, Constant Contact is another online E-mail marketing tool that effectively allows users to create and design email campaigns to best market their product and/or services to their target clientele.

NetSuite is a web-based software program that manages business operations and relations.

Pipedrive is another online CRM platform, specifically for small businesses that connects directly to other apps such as mail chimp and google. It analyzes date and provides a clear direction on how to move forward.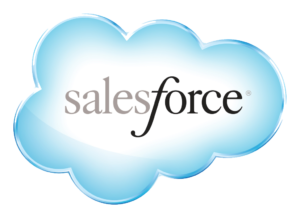 Salesforce is the #1, cloud based CRM platform, providing cloud services for sales, service, marketing, community, analytics and apps.
Getting Paid: Invoicing and Collections
I highly recommend an investment in an Enterprise Resource Planning (ERP) system for your company. Historically this would mean a significant investment in Oracle or SAP, but these days there are many very powerful and cost effective solutions on the market. You should have an easy to use invoicing system that also allows for tracking collections, and you need to make it easy for customers to pay you. Having a system like this will also help with passing a financial audit. Some of the best tools are: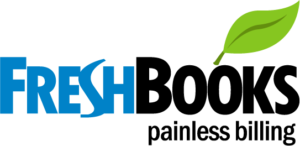 FreshBooks is an online accounting software that easily enables businesses to create invoices, track expenses and get paid.

NetSuite is a web-based software program that manages business operations and relations.

PaySimple is an all-inclusive online billing and payment automation system.

WorkflowMax is an online job management software tool that is aimed towards those in the customer service job environment who "track time".

ZipBooks is another online accounting software platform that allows the user to send invoices, track time and expenses and process credit-card payments.
For a very small operation that you don't expect to scale or raise outside financing, you can keep it simple with the following tools:
Paypal is a world-wide recognized, secure online financial processing payment system, in which large amounts of money can be sent and received over long distances.

Dropbox is a file hosting service platform that allows users to "drop" or sync files (such as photos, videos or even documents) into a folder which saves the files and allows the files to be shared with others.

Square is a financial services and mobile processing company. The actual "square" enables credit card processing directly from your mobile device, iPad or other tablet.
Mentors & Advisors
Starting and growing a business is one of the toughest things in the world, and that's why the failure rates are so high. I am a big proponent of having coaches and advisors to improve your chances of success. As pointed out in Mentors and Advisors: The Significant Role They Play in Growing Your Business, these individuals can help you to improve your decision-making, and thus, your chances of success.
I think of a coach, or a mentor, as someone that will work with you one-on-one to hone your craft. They may give you guidance in leadership, management, or specific elements of building and running your business. An advisor is typically more focused on the business than the individual. At QuestFusion, I work both a mentor to individuals and an advisor to companies.
When selecting mentors and advisors, I think it is best to go my personal referral, but if someone clearly has the expertise that you need and they have stellar references, then it may make sense to hire them. The US SBA has some tips here as well. You should always do one or two face-to-face interview if possible, especially for an executive coach or mentor. You want someone that can work with your personal style, and understands your goals and objectives. Two organizations to find mentors and advisors are Score and Vistage.
Website Domain Name Registration
I don't think you can have a successful business today without an online presence, and I think this will become even more important as time goes on. We are in the Internet era, and like it or not, the web is where people get their information, and increasingly where they make their purchases. To secure your domain name, look in the following places: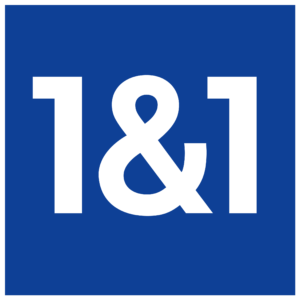 1 & 1 is a web hosting company. The company offers domain registration services, virtual private servers (VPS), dedicated servers and web design services among other things.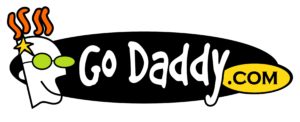 GoDaddy.com is the world's largest domain name registrar and web hosting company due to it's user-friendly accessibility, simplicity and affordability.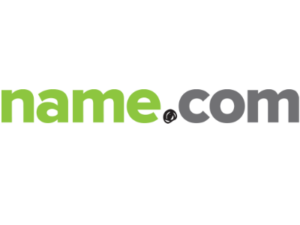 Name.com is a web hosting site that also provides website builders, SSL certificates, the ability to register a new domain name and the ability to search for premium and up-coming, expiring domain names.

Namecheap is an ICANN-accredited domain name registrar that provides a fantastic, all-inclusive web registrar and hosting service; from registering, hosting, and managing domains, Namecheap can do it all.

Gandi.net is another web and cloud hosting company that provides help with domain name registration and transferrals and simple hosting services to VPS cloud hosting services. They offer a spectacular range of website creation tools.
Building a Website
Once you have secured your domain name, or names, you will need to build a website. There are a plethora of options today, and many are build on WordPress themes. Many themes are available directly from WordPress, but there are also many third parties that have developed WordPress themes for your use. As such, with a minimum level of technical skill, you can build your own website. Although this "do-it-yourself", or DIY method is inexpensive, it is sometimes better to hire a freelancer that has experience in building sites. You don't have to build a custom site, or host through the developer. You should do your homework about the options available here, and pick the one that provides the website experience and economics that you want. In the case of the QuestFusion site, there was considerable custom development, so I found a freelancer through my digital marketing firm. I am very happy with the results. For The San Diego Lifestyle, we used a standard WordPress theme and did a lot of the site development ourselves. We did get a freelance web designer to fix some issues and improve the user experience on the mobile version of the site. When selecting a developer, make sure that you have someone that knows how to design for mobile, such as https://www.madesimplemedia.co.uk/web-design-brighton as one example. If you want a custom design, make sure you look at the prior work of that designer to make sure it fits what you need. Other things to consider are: What is their hourly rate for repairs and maintenance? Is it a WordPress site that you can maintain yourself? What functionality do you require on your site? In addition to WordPress, there are two other highly rated development environments: Drupal and Joomla. Feel free to check those out, but I am personally a WordPress fan due to the richness of the themes, the development environment, and number of high quality designers and developers.
Social Media Handles
There are a plethora of social media platforms today, but there are a few key vertical platforms that are important for business. I would make sure that you have your own website and that you do not use the social media platforms as your sole presence on the web. These platforms frequently change their rules to support their own purpose. You would never build a house on rented land, and this is effectively what you're doing if you use a social media platform as your sole or primary domain on the web.
I would pick two key social media platforms for you business where you will put most of your focus, and have a presence in all or most of the others. This is a good resource as well: How to Choose the Best Social Networks for Your Startup. For QuestFusion, I focus in LinkedIn and Twitter. For The San Diego Lifestyle, we focus on Instagram and Facebook. I found a really great article the breaks down the demographics and usage models of most of the major social media platforms: Top Social Media Sites that Matter to Marketers.
I highly recommend that you have a content marketing strategy to build your online brand presence. This can include videos, podcasts, blogging, live video, webinars, social & user groups, and online events.
Here are the major social media platforms: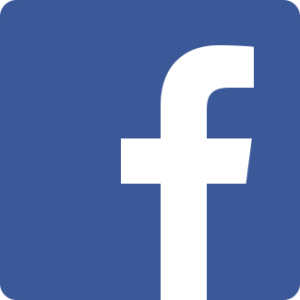 Facebook is an online social networking platform that allows users to connect and share photos, videos, messages among other things, from all over the world.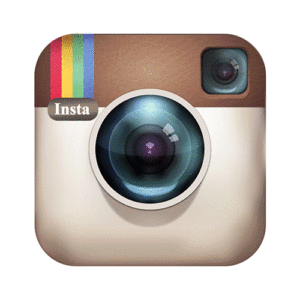 Instagram is another online social media platform, primarily used on one's mobile device. It allows users to connect and share photos and videos both privately or publicly and syncs with other apps such as Facebook where you also have the option to share the photos and videos.

LinkedIn is a social media platform, specifically focused on business relations, whereby professionals can connect and extend their networks.

Medium is an online publishing platform for business professionals.
Google Plus is a social network that is an extension and is attached to Google itself.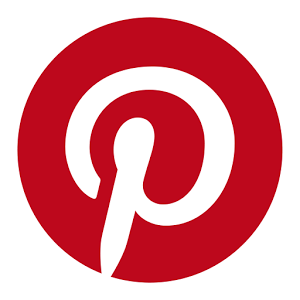 Pinterest is an online platform much like a catalog featuring everything. It allows users to share content, ideas, pictures, interests etc. As Pinterest calls it, users "Pin" images that they like to "Boards" which can be seen by their friends or other users.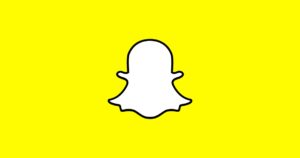 Snapchat is a multimedia mobile application that allows its users to talk and share live videos with one another, wherever they are in the world. By posting a "snapchat", your follower's can instantly see your live video post and respond to it.

Tumbler is a social networking website whereby users write short blog posts that can be seen and responded to by other users. User's are able to "follow" one another's blogs.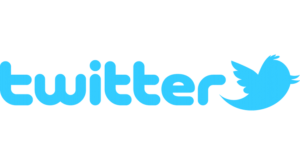 Twitter is another online social networking website that allows users to write and share short messages (under 140 characters) with other users. Twitter refers to these messages as "tweets". Once a tweet is made, users can comment back and forth and even "re-tweet" the original message.

Vimeo is an online platform in which users can post, share and view other users' videos.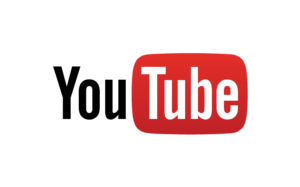 YouTube is the largest and most popular online global, video-sharing platform.

SlideShare is another good resource and can be accessed through your LinkedIn account. SlideShare is a web-based, slide hosting service whereby users can upload and share Powerpoint slide presentations, documents and much more.
Website & Social Media Management Tools
It can be a bit overwhelming to try and manage your website and social media platforms, but there are tools that have been built to help with this as well. Here are some of my favorites:

Buffer is a software application that is much like a social media management tool. It allows the user to schedule posts to his/her social media accounts.

BuzzStream is a software platform that helps its users promote "buzz" surrounding their product.

BuzzSumo is a search tool thats tracks and analyzes the content of a users social media websites, quickly identifying what is working well and what is not.

Crowdfire is a social media engagement tool that connects the company offering a product or a service with its targeted audience.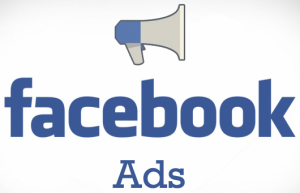 Facebook Ads are specifically targeted advertisements that are paid for by a company that often pop up at the top of your news feed on Facebook. The Ad content is often based and paired with your likes, statuses, comments and other history.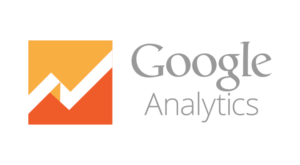 Google Analytics is a web-based analytics and solutions software, offered by Google.

Similar to Buffer, Hootsuite is another online social media management tool. You can manage multiple social media accounts at one time and share and schedule posts even months out.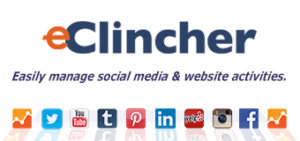 eClincher is the latest and greatest social media management tool with additional features that go above and beyond Hootsuite and Buffer. One of it's most impressive and efficient features is it's ability to schedule the the same post for multiple days. eClincher also allows you to view the performance of past scheduled posts.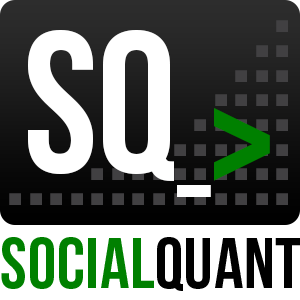 Social Quant is a social media management tool that provides data on traffic to your social media accounts. They use this data with the combined knowledge of SEO and other marketing strategies to drive more traffic to your social media platforms.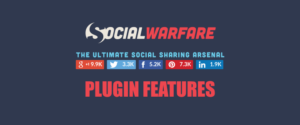 Warfare Plugins are social sharing plugins for WordPress and has its very own custom built user interface. The Plugins add an impressive dynamic to any website with the ability to add more attractive social sharing buttons and create custom tweets and messages.

Veeroll is an online advertising platform that focuses on video advertisements for Facebook and Youtube.
Registering Your Business Address Online
If you have a purely virtual business, then you will be limited as to some of the tools available on the web to be found including Google My Business and Bing Places for Business.
In the event that you are doing business from your home it will be a good idea to get a Post Office Box through the USPS, and you should set-up a Facebook Business Page.
Information Technology (IT)
It will be important for you to contact your local cable company or telco to set-up high speed broadband and phone system. If you plan to do a lot of business online or expect your website to drive a significant amount of traffic, you will need to select a cloud hosting platform, or put your own servers and high speed access into place. Most people select Amazon Web Services (AWS). Most of the startup resources for emerging growth business are hosted in the cloud and offered in Software as a Service (SaaS) business model.
Insurance
There are various forms of insurance that you will need as a startup even before you raise outside capital. From public liability insurance, personal insurance to vehicle and product liability insurance, there is a lot to consider. It is best to do some research before opting into anything you are not familiar with. But in the meantime, here are some of my favourite insurance companies that offer a pretty good range of business insurance options: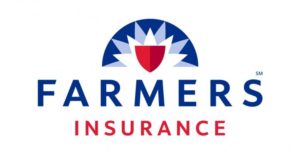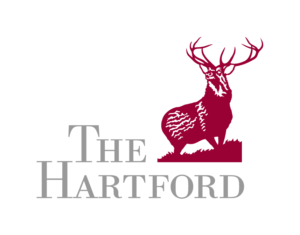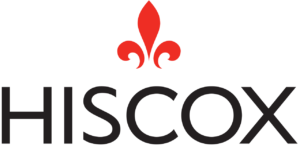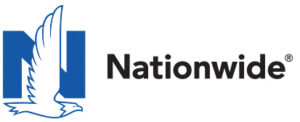 Once you have a larger company that requires Director & Officer (D&O) insurance, workman's compensation insurance, property and casualty insurance, I have always found it best to use a reputable broker that can offer insurance from a variety of carriers. I think the best way to find good brokers is through personal referral.
Business Bank
If you have multiple states or countries, consider that in selecting a bank. It is important that you have a bank that can do a good job at cash management, and provides a high level of personal service, ease of use, and ease of access to your business. Processing payroll is another consideration, and you need to ensure that your payroll processor can work with your bank. It is also important that your ERP system and accounting system integrate well with your bank. Some of the larger full service business commercial banks are: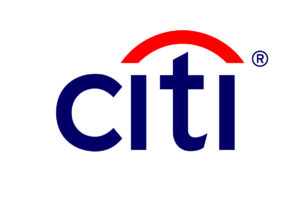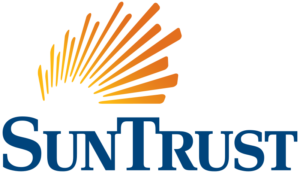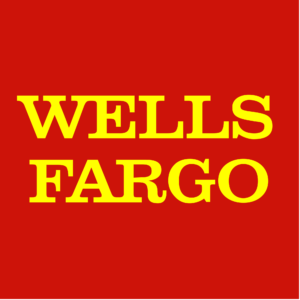 Raising Capital
Raising capital is a key concern for most startup founders and CEOs. Take a look at Angel Investors Vs. Venture Capitalists – Where do Startups Turn?, and How to Find Angel Investors. I think a key part of raising capital, other than the preparation and homework that I discuss in Essential Elements of a Fundable Startup Business, is that you have to identify the right "smart money" investors for you startup, and make sure that you are thinking downstream about subsequent funding rounds and potential exits when you raise any outside capital. Some the better sources for finding Angel investors include local Angel groups like Tech Coast Angels in Southern California, and Keiretsu Forum. If you are having trouble building a target list, J.D. Davids from the Fronis Group holds workshops about how to do this. Some of the better sources for finding investors on the web are:

AngelList is an online community where people can go who are looking for a job at a start-up.

CrunchBase is an online platform where technology-industry news is posted.

Dealroom.co was mainly established for the benefit of connecting new investors and tech companies connect with each other.

LinkedIn is a social media platform, specifically focused on business relations, whereby professionals can connect and extend their networks.

Propel(x) is a web-based platform where a community has been created for the purpose of connecting investors with incredible startups.

Startups.co is an online place where startup companies can go to find customers, get funding, find mentors, and even advance their education.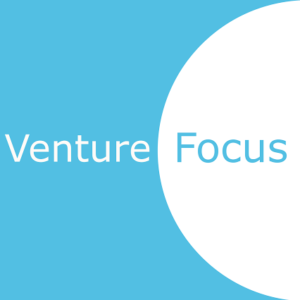 Venture Focus has an online Venture Capital Database of over 6,000 investors with whom Venture Capital's goal is to connect with the right start-up. Venture Capital provides the perfect platform to help each individual startup find capital and private equity.
Digital Marketing
We are living in an online world, and the web gives all companies cost effective reach that previously did not exist.
If you are starting a company, even if you don't plan to sell online, you need to have an online presence. If you don't want to learn everything there is to know about Search Engine Optimization (SEO), Search Engine Marketing (SEM), Content Marketing, and Online PR, then you should hire a digital marketing firm.
I have always found it best to search for personal referrals, or at least find a reliable source to reference check the firm you are thinking of using. I think this is an emerging area, and there are a lot of charlatans out there that will over-charge and under-deliver. It is totally fair game to ask for case studies or referrals when talking to these agencies. Pick a firm where their scale, reach and pricing matches your needs. Some of the better lists already available on the web are from Top 50 Agencies and the Digital Agency Network. SpashOPM also published a list of The Top 10 Digital Marketing Agencies in San Diego.
It is also critical that you have a cohesive content marketing strategy to help build the quality of your brand. The companies that do a good job at this and focus on content that their audience is interested in hearing, do substantially better than their competitors. In fact, much of the content is not even about the products being sold.
Coworking Spaces
I recently wrote an article about the 25 Best Coworking Spaces in Southern California. In looking for a coworking space it is important to understand the demographics and goals of the other tenants in the space to see if there is a suitable fit for you and your company.
Technology Incubators & Accelerators
The top technology incubators and accelerators in terms of money raised and exits includes:

500 Startups is a venture capital seed fund and startup accelerator. With startup founders, mentors, and investors in other 50 countries, they have already invested in over 500 companies.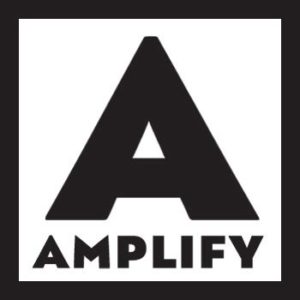 Amplify LA is another startup accelerator that was established to help grow the number of seed-stage startups in Los Angeles. Every company that they accept receives $50,000-$200,000 in seed funding. Amplify LA focuses primarily on tech start-ups.

AngelPad is also a startup accelerator for web and mobile technology companies. They accept mostly technology and B2B startups and are located in both New York and San Francisco.

DreamIt Ventures is a startup accelerator, however they can be differentiated. They are the only accelerator designed for mature startups.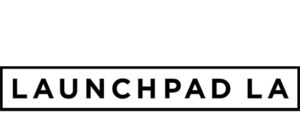 Similar to Amplify LA, Launchpad LA is a startup accelerator for entrepreneurs based out of LA. Launchpad invests $25k – $100k in each company and provides free co-working office space which is just one block from the beach.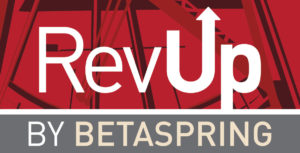 RevUp is the accelerator for, what they like to call "revenue-first" companies. RevUp only accepts companies that are already producing revenue and growth through revenue is their primary goal.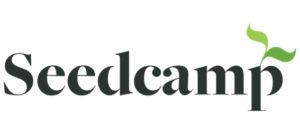 Seedcamp is a First Round Fund. This basically means that they invest in pre-seed and seed stage startups.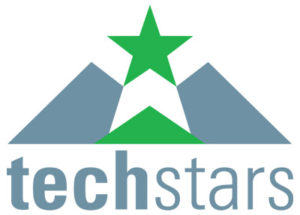 TechStars goes above and beyond the average startup accelerator by providing a development program for its clients as well. TechStars typically invests in web-based and other software companies although they have been known to step outside of the realm of Information Technology.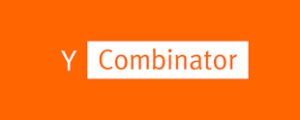 Y Combinator is an American seed accelerator that has its very own technique in which, semi-annually, they bring a large number of companies (over 100) in for three months of intensive development.

There is also a pro bono incubator in Southern California, EvoNexus, that is partnered with the Irvine Company for real estate space, and a number of prominent tech and life science companies including QualComm, ViaSat, InterDigital, and Cisco that provide funding for the incubator.
Venture Capital Firms
In seeking venture capital funding, it is important to focus on "smart money". You want someone involved in your company that can add value in your vertical markets, not just funding in doing this, you need to focus on the individual venture partner, not just the VC firm. Look at their investment portfolio and their track record of exits. Look at their domain expertise and relationships. Look at size of the fund, and average deal size. I am not a proponent of cold calling. Try to find someone you know, maybe via LinkedIn, who knows the person that you want to meet, and ask them for a personal email introduction. The top VC investment partners can be found in the Midas List, published annually by Forbes.
Tools to Keep Organized
Use a mobile friendly online calendar, and stay organized by keeping your notes in one place. If pen and paper works best for you, then use that. If you have a notebook that you like to use, then do that.

Outlook Calendar is a great resource and syncs with your Outlook email account. It provides the scheduling component that you need in your day to day life. It allows you to add new tasks, appointments or meetings and modify any events.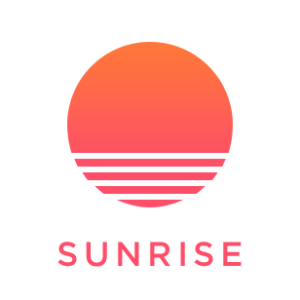 Sunrise Calendar is a calendar application that was made specifically for Google Calendar and iCloud users.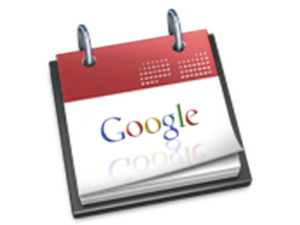 Google Calendar is a time-management web application and mobile app created by Google. In order to use Google calendar, you must have a Google account.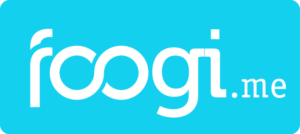 Foogi.me is a scheduling and calendaring application that can be used across software calendaring platforms including: Outlook calendar and Google calendar. Foogi.me offers some extra features such as actually comparing multiple schedules and offering up potential convenient time slots for both parties.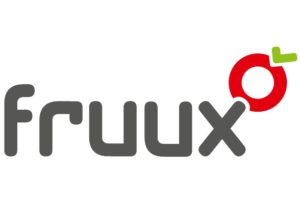 Fruux is a synchronization service that enables the user to sync their contacts, calendar events and tasks across multiple devices. The Fruux public calendar enables its user to share a link to access their calendar.

Evernote is a productivity management application. The user can create a to-do list, capture a note or save a document and it instantly syncs with all of the users other devices.

Dropbox is a file hosting service platform that allows users to "drop" or sync files (such as photos, videos or even documents) into a folder which saves the files and allows the files to be shared with others.

MailChimp is an online E-mail marketing platform that focuses on targeted e-mail campaigns to get more business, and automated follow up e-mails to nurture those leads.
I hope you found this list useful. If you have other valuable startup resources, we'd love to hear about it. We always welcome your comments and feedback.
This is Patrick Henry, CEO of QuestFusion, with The Real Deal…What Matters.